Michael Masor
Clearwater Financial Group
About Us
Michael Masor specializes in protecting his client's finances and helping them reach their goals; being the owner of Clearwater Financial Group and being independent, he contracts with multiple companies to bring the best products to his clients.
Mike has been able to help people of all ages protect millions of dollars in retirement assets, and not a single one has lost a penny from market downturns. When asked about his goals, he said, "It is my desire to give my clients peace of mind that their futures are taken care of; I work hard to find the best rates to make that possible. "I personally customize plans for families' particular situations so they will know their money will perform the way they need it to."
Lindsey, Mike's wife of 13 years, also works in the business and enjoys the chance to work closely with clients. They live in Houston, Texas, and have two sons that keep them busy with year-round sports; Mike and Lindsey love taking the boys fishing and camping or playing a semi-competitive driveway basketball game.
Mike's experience, honesty, and integrity are the foundation of his business. His high referral rate directly results from his passion for helping his clients.
You can hear Mike on Safe Money Radio or visit his website at www.clearwaterfinancialgroup.com
Michael Masor
Clearwater Financial Group
24285 Katy Freeway
Suite 300
Katy, Texas 77494
michael@clearwaterfinancialgroup.com
(832) 278-3195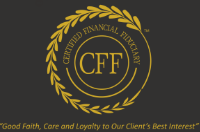 Sign up for our newsletter.
Safe Money insights and tips sent to your inbox twice a month.
Sign Up Now!