Michael Masor
Clearwater Financial Group
Michael Masor, specializes in protecting his clients' finances and guiding them to reach their goals. As the owner of Clearwater Financial Group, proudly independent, he contracts with multiple companies to provide the best products to his clients.
More information about Michael can be found in the About Us Tab above
Our Most Recent Article
It's Always Wise to Include Annuities
March 24, 2021
"Offering retirees the chance to obtain tax-deferred growth and guaranteed income in retirement, annuities should always be part of a retirement and income specialist's tool kit." Michael Masor. Successful financial advisors understand that the days of selling a product and ...
Read more >
Michael Masor
Clearwater Financial Group
24285 Katy Freeway
Suite 300
Katy, Texas 77494
michael@clearwaterfinancialgroup.com
(832) 278-3195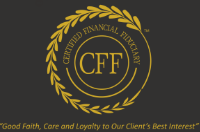 Looking For Answers?
Download our Safe Money Guide and learn more about safe retirement options that can help you achieve your retirement goals safely - FREE!
Featured Articles
The Rule of 752: Use It To Change Your Spending Habits For A Prosperous Retirement
(September 22, 2020
There's a gremlin nibbling away at your wealth as fast ...
Read more >
Income Solutions That Are Sustainable
(September 11, 2022
The Best Practices Used to Create Sustainable Streams of Retirement ...
Read more >
How Much Will It Cost Me?
(September 11, 2022
I hear this question with every prospective client I meet.   ...
Read more >
What Happens To Your Retirement Plan When The Market Crashes?
September 11, 2022
Americans have a short memory, especially when the market is ...
Read more >
Do Agents Use Annuities In Their Own retirement Plannings?
September 11, 2022
I get this question from prospective clients, do you use ...
Read more >
A La Carte Planning Don't Be A Victim
September 11, 2022
A dangerous phenomenon is happening within the financial services industry. ...
Read more >