Michael Masor
Clearwater Financial Group
Michael Masor, specializes in protecting his clients' finances and guiding them to reach their goals. As the owner of Clearwater Financial Group, proudly independent, he contracts with multiple companies to provide the best products to his clients.
More information about Michael can be found in the About Us Tab above
Our Most Recent Article
Gray Divorce and Its Impact on Retirement Savings
November 28, 2023
Divorce, often a challenging experience emotionally and logistically, also poses significant financial implications, particularly for those occurring later in life. Commonly called "gray divorce," these separations can dramatically impact retirement planning and savings. This article explores how late-life divorces affect ...
Read more >
Michael Masor
Clearwater Financial Group
24285 Katy Freeway
Suite 300
Katy, Texas 77494
michael@clearwaterfinancialgroup.com
(832) 278-3195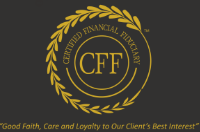 Looking For Answers?
Download our Safe Money Guide and learn more about safe retirement options that can help you achieve your retirement goals safely - FREE!
Featured Articles
Holistic Retirement Planning
(October 28, 2023
"Holistic - characterized by the belief that the parts of ...
Read more >
Unveiling the Comprehensive Benefits of Fixed and Fixed Indexed Annuities
(September 28, 2023
The Powerhouse of Financial Security Navigating the uncertain landscape of ...
Read more >
A Guide for Making Safe and Informed Choices on Annuities
(August 31, 2023
Annuities may serve as a powerful financial tool for those ...
Read more >
Securing Your Finances as a Retiree
June 29, 2023
Frequently Asked Questions 1. What is the best way to ...
Read more >
 Choosing a Financial Advisor
April 26, 2023
The Importance of Finding Someone Experienced with Annuities An annuity ...
Read more >
Retirement Success Is Not Guaranteed By Money
February 23, 2023
When the topic is retirement, the conversation is typically centered ...
Read more >