Michael Masor
Clearwater Financial Group
Social Security Will Run Out of Money
Social Security will never run out of money.
I know that is a broad and concerning statement, and one intended to cause the reader to investigate further. The new research report from
Boston College's Center for Retirement Research
provides us with fresh and actionable information. If current spending, without tax adjustment, continues in 2034, benefits will need to be reduced by 25%. To solve the problem, an increase of 2.66% in payroll social security taxation will need to be implemented.
Otherwise, in 2034, benefit adjustments will become necessary.
The current actual cost per payroll is now about 17%, and an increase would push the taxation to 20%. Depending on your employment situation, either you are currently paying the entire amount (self-employed) or sharing it with your employer (50/50). However, the tax is being paid, and it will need to be increased. In 1983, when Congress authorized the
National Commission on Social Security Reform,
many early estimated the trust fund to run out of money as early as the late 1990s. Of course, that didn't happen, and the reason is simple; wages increased more significantly than the percentage of retiree's income paid by Social Security. More taxation paid into the trust fund has allowed the date of exhaustion to be moved farther. There is the possibility that 2034 may not be an accurate estimate; one factor would be a worsening economy. If the economy fell into a recession (or depression), the trust fund estimates would need to be adjusted. The other more possible option would come from the
political side; a
presidential administration could push for larger and broader benefits, stretching the trust fund even thinner. Expanding benefits is probably unlikely since it would directly collide with increased taxation, something all politicians wish to avoid. To put things into perspective, our economy is vast and growing. The full benefit of all aspects of the Social Security program equals only
1%
of our national
Gross Domestic Product (GDP).
Based on that small percentage, the future seems brighter than it has been in a long time. By dealing with the deficit issue now, the long-term problem of Social Security funding is manageable. Here is the link to the
Boston College
report:
http://crr.bc.edu/briefs/social-securitys-financial-outlook-the-2016-update-in-perspective/
Michael Masor
Clearwater Financial Group
24285 Katy Freeway
Suite 300
Katy, Texas 77494
michael@clearwaterfinancialgroup.com
(832) 278-3195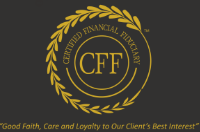 Looking For Answers?
Download our Safe Money Guide and learn more about safe retirement options that can help you achieve your retirement goals safely - FREE!